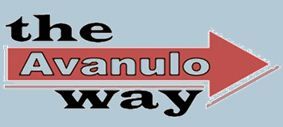 Using our proven approach, The Avanulo Way©, you can achieve sustainable, large scale improvement in any focus area, in any industry, in less than 90 days, with the people in place, and without capital investment.
We have helped our clients earn or save more than $260 million USD in the last year.
Our average time to goal is 76 days.
Our results to fee ratio is 221 to 1.
We can lead on your behalf, work alongside your people, or teach your people our simple, effective approach. For more information, call us at 567-510-5200 or write us at info@avanulo.com. We are certain that in just 10 minutes we will impress you enough to warrant a face-to-face discussion.

To see some of the goals we have achieved for our clients click here.

Read and download our latest Flier
Cost Cutters 2012 - a proven method for achieving Operating Cost Leadership

Read and download our latest Blue Paper
Enigi - Operator Engaged Construction or using employee involvement to build your new plant

Read and download our latest White Paper
Relentless Achievement - An Effective Defense against External Failure